Please remember, visits must be booked in advance of arrival so we know to expect you!
We offer Highland cow experiences where you can see Highland cows and Beltex sheep in their natural, farm environment in beautiful south west Scotland.
Our tours are designed to help you get close to the Highland cattle from the safety and comfort of a purpose built trailer – it's basically a farmer-led Highland cow safari!  Wind and water tight - and with padded seats – our farm tour trailer means you can experience a working Scottish farm and meet our Highlanders without even the need for wellies!  Your tour will finish with a cuppa and some home baking fresh from the farmhouse kitchen - it's all included in the price.
We created Kitchen Coos & Ewes as a way to share our passion for these amazing animals. Highland cattle are iconic and beautiful to look at, and the way they graze is really good for the environment too. Your farm tour will include information about how Highland cows help wildlife, and there will be plenty of opportunities to photograph them.
We are also able to provide digital Gift Certificates, which make it quick and easy to gift a farm tour or Highland cow encounter.  So if you have a friend or family member who loves Highland cows, a gift voucher from Kitchen Coos & Ewes might be the perfect thing!
There's a selection of different farm visit experience to choose from. Generally speaking each tour is available to book once a week throughout the year, but we can be flexible at certain times of the year.  If you would like to arrange other dates that suit your party then please do get in touch.
Please remember, visits must be booked in advance of arrival so we know to expect you!
Our tours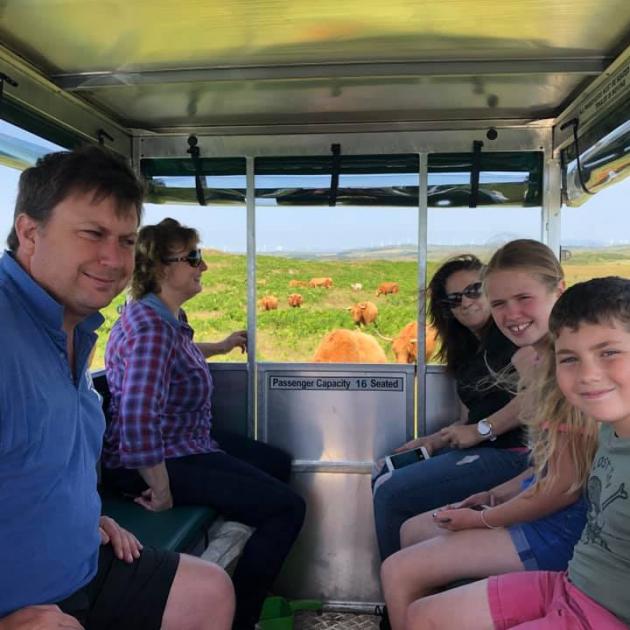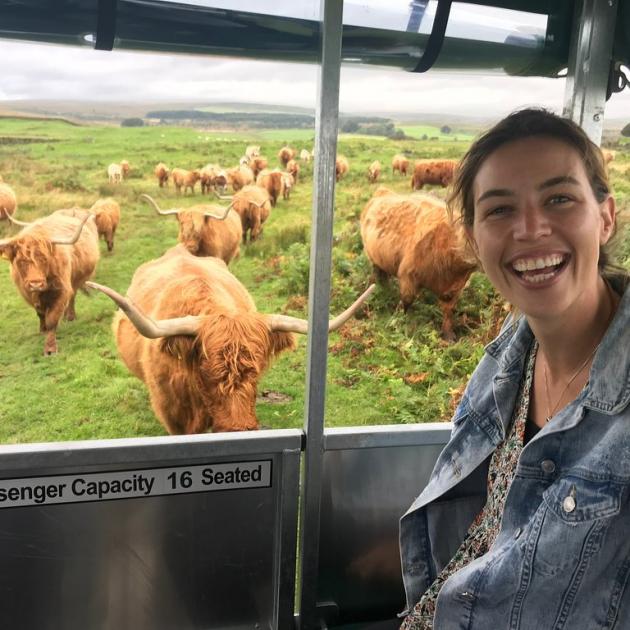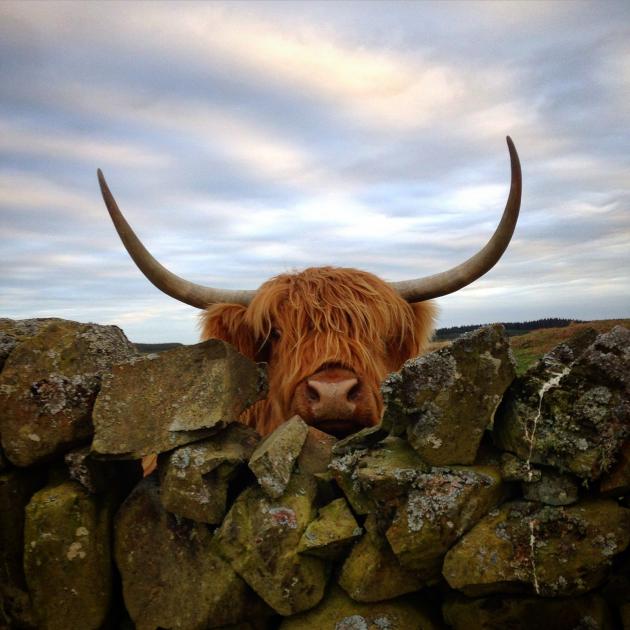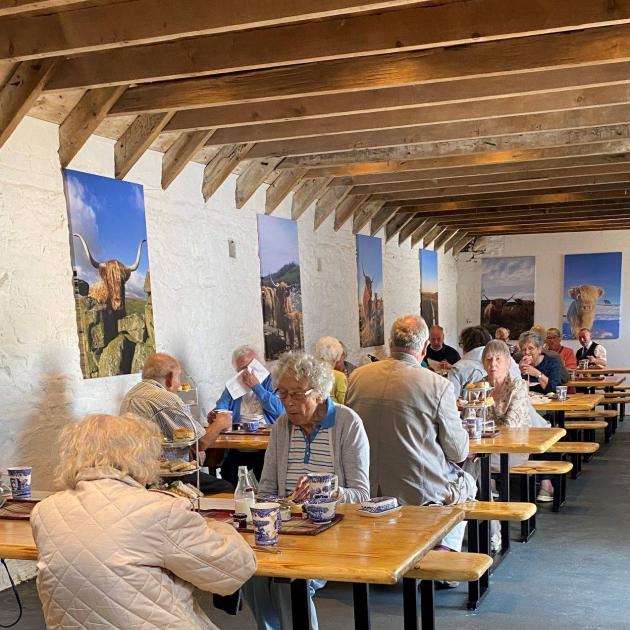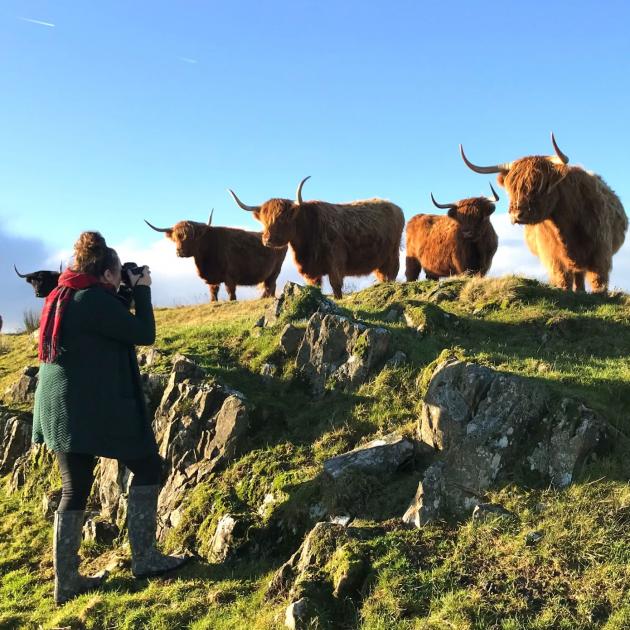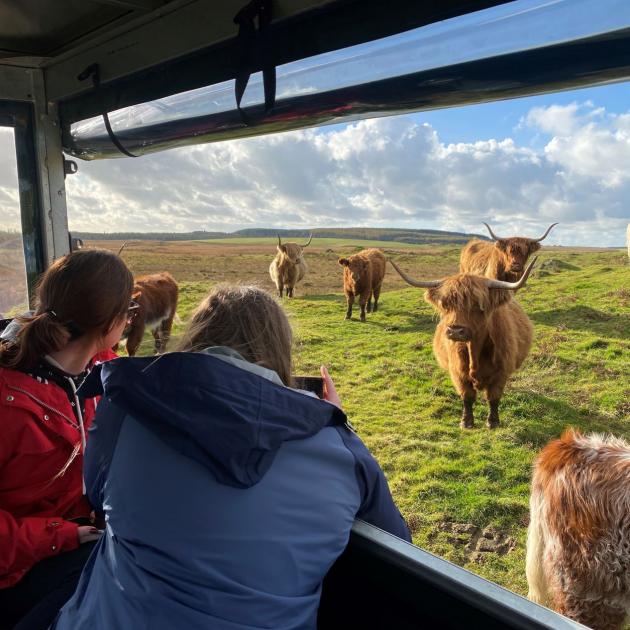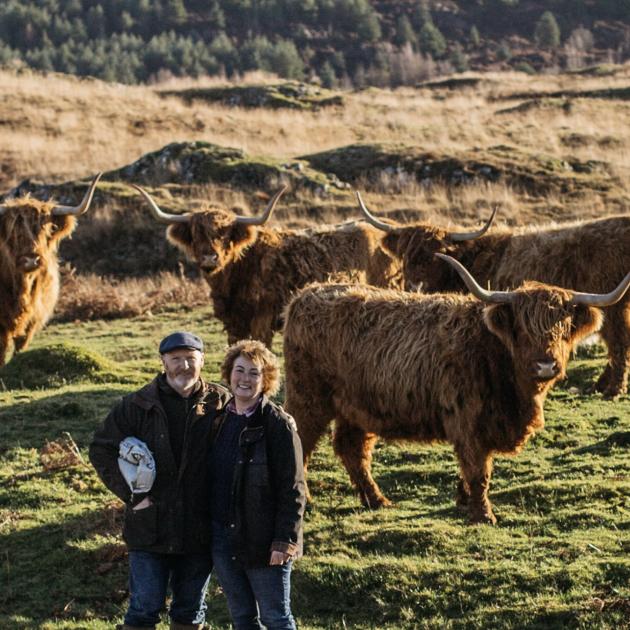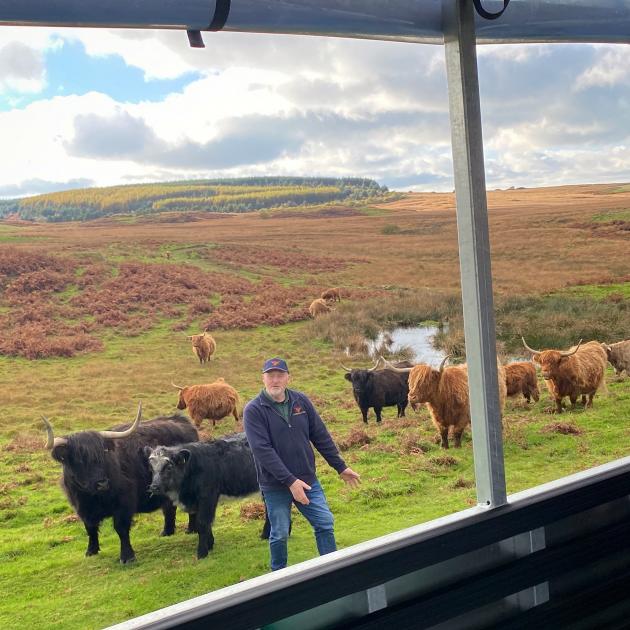 Small Groups
Want a different sort of adventure with your friends or family or are you a solo traveller looking to meet new people? Guided tours around Airyolland Farm are an excellent way to bond with friends, have a memorable time with your family or to meet new like-minded people.
Experienced Guides
Neale and Janet have accumulated 108 years of farm living between the two of them, and have even broken some records during this journey! They can tell you anything at all, from the ins and outs of the generations of homebred Beltex to the hierarchy within their Highland cattle fold.
Highlights
Learn why we have selected these particular breeds to utilise the different habitats we have on the farm, before enjoying a traditional farmhouse spread of food and drink. There will be plenty of photo opportunities at many beautiful locations on the farm.
Tailored Tours
Throughout our time living and loving this land, your guides have gotten to know it rather well. At Kitchen Coos & Ewes we offer specialised tours adapted to your group's individual needs and wants. Get in touch to find out more!